Cloud-based data collection
rc RevGEN enables hotels and groups to export their data to their platform from the hotel systems. Whether your system is personalized or independent, if the data is in supported formats entire data can be transferred to the cloud platform in a matter of a couple of Minutes. As of now system is connected with more than 25 different PMS system including some big brands like Choice, Hilton, Marriot, Opera, IHG, Skytouch and many more.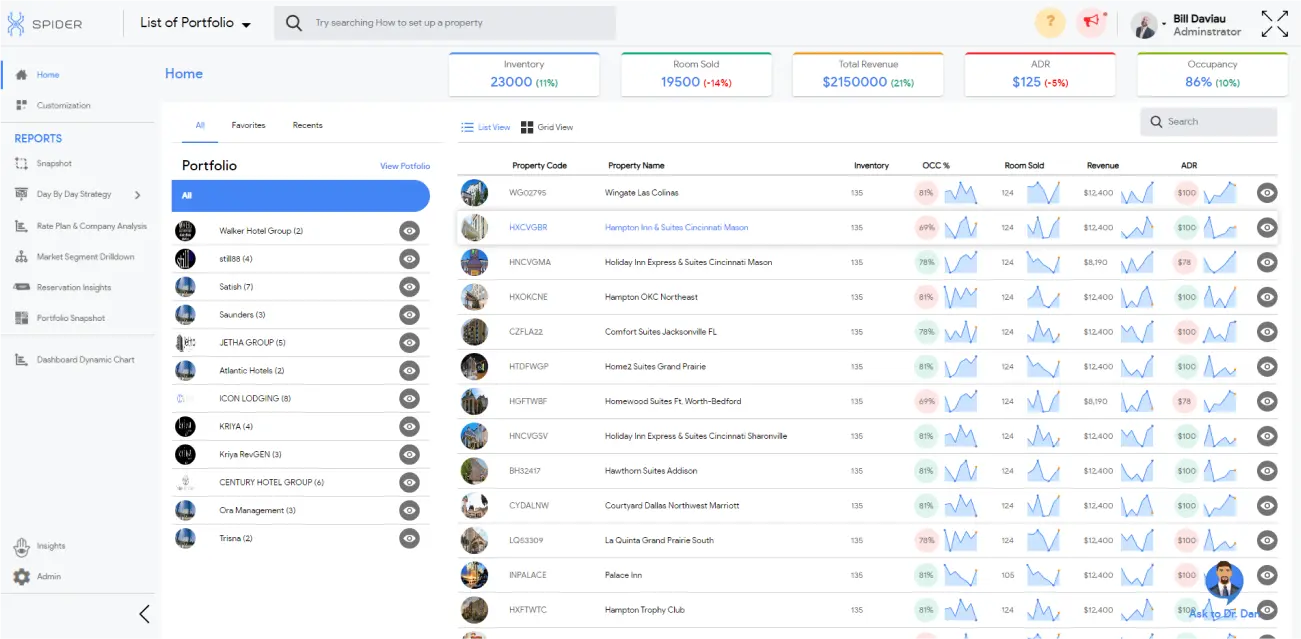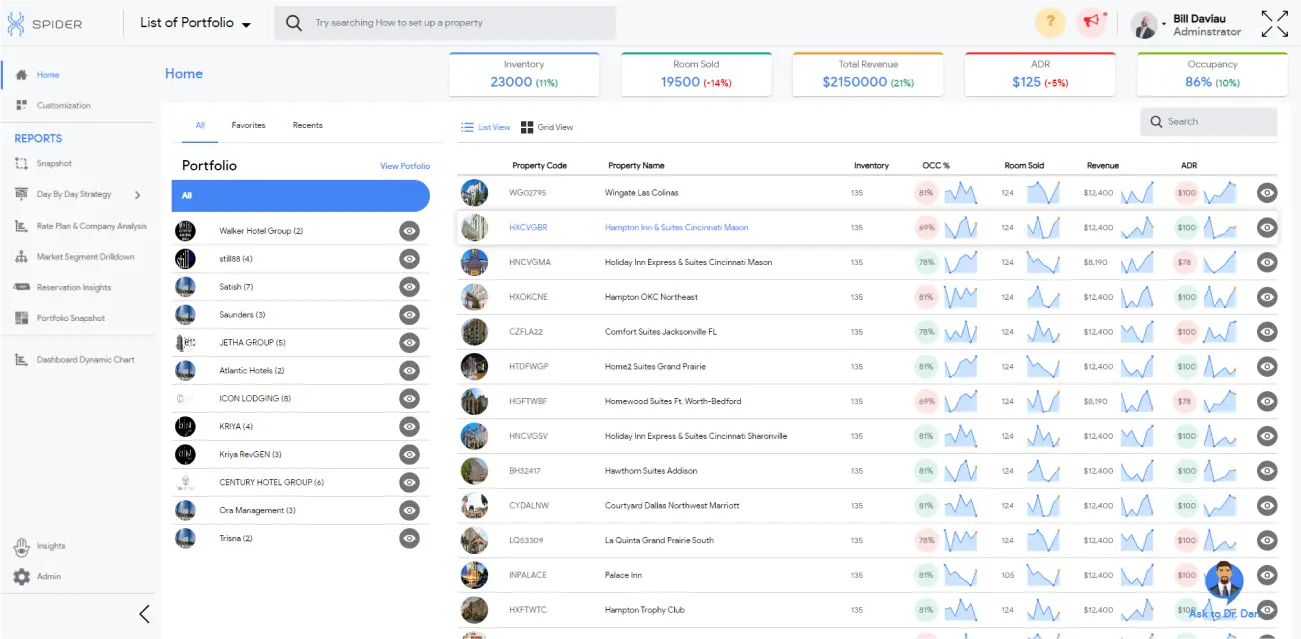 Hotel Snapshot
This module provides decision makers with integral details about their property and its revenue data at a glance. From data about yesterday's pickup with drill-downs to the reservation level for a 365-day window, owners can get a complete picture at a click of a button.
All that and other important aspects of the revenue and operations such as fresh rate shop, automated forecasts, YoY growth, YoY budget, and reservation activity in a single dashboard.
Day by Day Strategy
This module provides in detailed analytics and forecasting abilities to the hotels and groups. Make effective revenue calls with dynamic reports that provide details including past STR indices by day, market segment level forecasts, transparent rate recommendations with bar-based statistics, length of stay statistics, yielding analytics, and booking patterns.
This module is designed for the strategic planners and decision-makers of the company. Not only is this data generation task automated and untampered, but the data and reports are also created keeping in mind all the aspects of the hotel industry.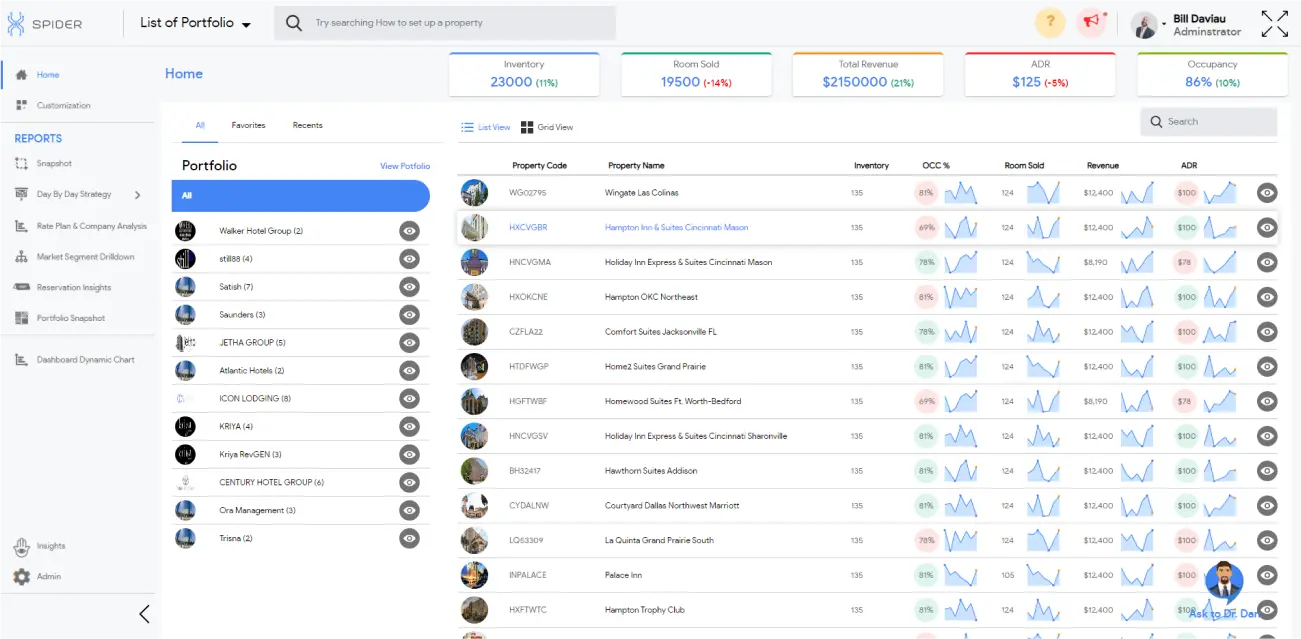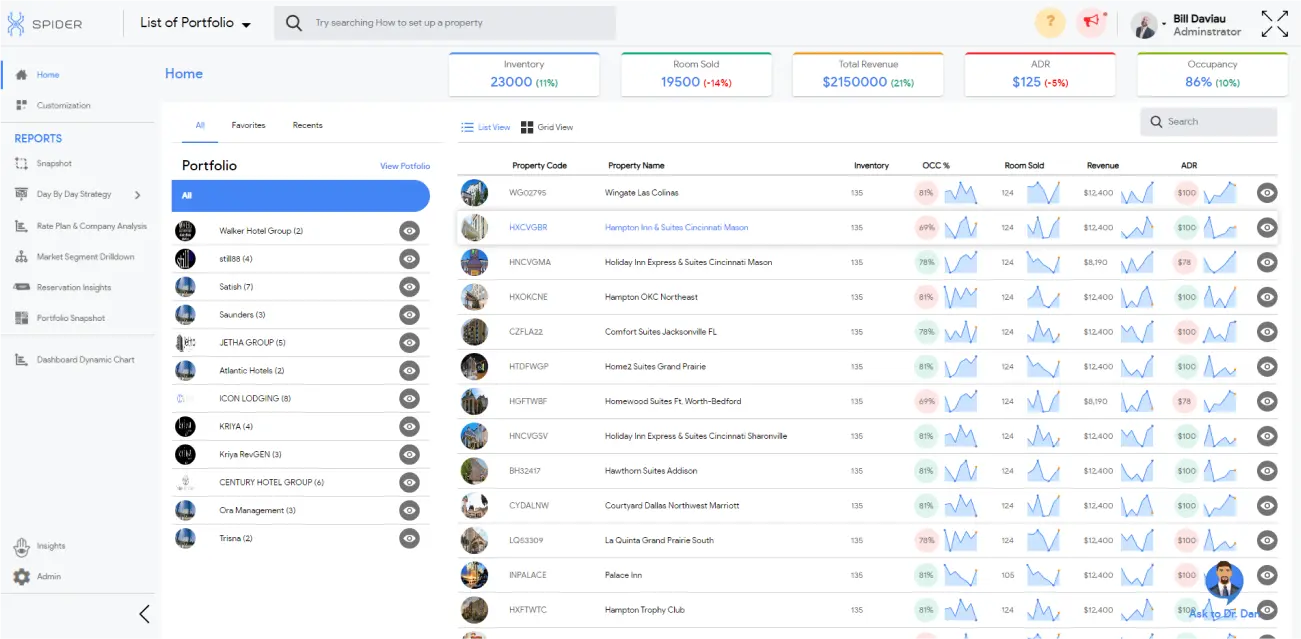 Rate Plan and Company Analysis
This module helps the company to identify their top yield generators and helps them increase their conversions and deliver an optimized rate during the RFP season. Utilize the past data and performance of each producer and identify ideal wish rate and displacement with digitized data and accurate system analytics.
The system provides unlimited filters and tags that can help decision-makers in creating endless reports to compare YOY pace with data such as date range, market segment, and/or rate plans. Apart from the rate plan, the module also helps in determining the LOS patterns to prioritize the buyer and manage the operations.
Market Mix
This module is used for effective forecasting. Generate drill-downs to view past trends based on aspects such as market segments, rate plans, company profiles, and guest names. Identify ideal rate plans that are trending down on a 30-day moving average for each property in the company and create a personalized rate plan assessment and strategy.
Empower your sales personnel with new leads that are generated within the system and also provide them with system-generated wish rates to increase the chance of a conversion. Make data-driven decisions for all of the negotiated accounts based on stay pattern and displacement and make decisions that can provide tangible actions to increase profitability.